Message from the President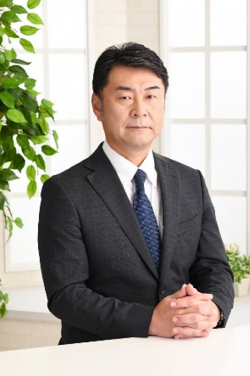 Phoenix Engineering is product engineering Design Company founded in 1972, we have been delivering high quality engineering design services and results to world renowned customers.
We cherish and are proud of Japanese product design mindset that always considers and communicates with sincerity to all project related person such as ID designer, factory engineers, service providers, and component suppliers in order to contribute the best to our customer and the market.
Of cause technical knowledge, trend and process are also considered very important for project success. I believe that we can achieve the best fusion of Japanese manufacturing mindset and technology.
Our strength is the ability to contribute to our customers and the market with technologies in wireless and communication such as Smartphone, Bluetooth and Audio Product, as we place strong emphasis on basic technology in RF design.
We are here to provide the best design services and to contribute to customer's success.
President & CEO Kenichi Shindo
Company Overview
Company Name
Phoenix Engineering Corporation
Location of Headquarters
466-3 Fujikubo, Miyoshimachi, Irumagun, Saitama 354-0041 Japan
Establishment
Nov 22, 1972
Members of the Board
Kenichi Shindo (President & CEO)
Tsutomu Yamaguchi (Executive Managing Director)
Hideo Kojima (Director)
Toru Takano (Director)
Capital Stock
JPY 97,200,000
Number of Employees
125 (as of 2021)
Main Business
Design, manufacturing and sales of electronics devices
Major Banks
​MUFG Bank, Sumitomo Mitsui Banking, Saitama Resona Bank, The Musashino Bank, Japan Finance Corporation, The Shoko Chukin Bank
Domestic Offices
Technology Center 1 (Head Office)
Address: 466-3 Fujikubo, Miyoshimachi, Irumagun, Saitama 354-0041 Japan

Technology Center 2
​​Address: 960-1 Fujikubo, Miyoshimachi, Irumagun, Saitama 354-0041 Japan

​​Ichinoseki Office
Address: 2-30 Yoshigasawa, Aza, Mashiba, Ichinoseki City, Iwate 021-0901

Overseas Offices
​PHOENIX ENGINEERING (Shen Zhen) Co.,Ltd.
​​PHOENIX ENGINEERING (Hong Kong) Limited
Domestic and Overseas Offices
Technology Center 1 (Head Office)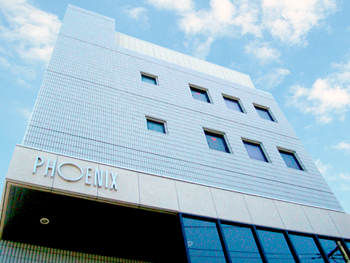 Address: 466-3 Fujikubo, Miyoshimachi, Irumagun, Saitama 354-0041 Japan
Tel: +81 49 258 1771
Access: It takes 12 minute on foot from Mizuhodai Station (Tobu Tojo Line).
(Please be noted that local or semi express trains only stop at Mizuhodai Station)

Information on Customer Parking (Please park in No.28 & 29 next to Technology Center 1)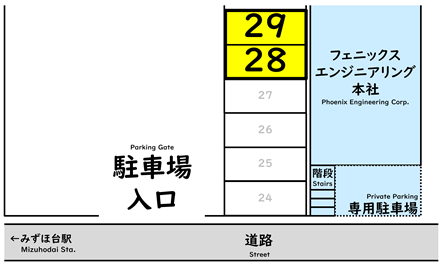 Technology Center 2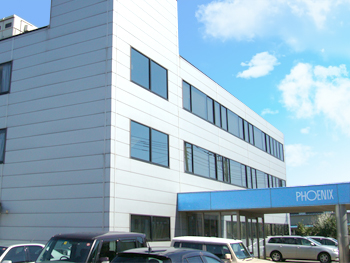 Address: 960-1 Fujikubo, Miyoshimachi, Irumagun, Saitama 354-0041 Japan
Access: It takes 20 minute on foot or 5 minute by bus (Life Bus) from Tsuruse Station (Tobu Tojo Line).
(Please be noted that local or semi express trains only stop at Tsuruse Station)

Overseas Offices
PHOENIX ENGINEERING (Shen Zhen) Co.,Ltd
Room 608, Block C, Business Center, Gangzhilong Science Park,NO.6,Qinglong RD, Longhua Dist,
Shenzhen, P.R.China (Post Code:518109)
TEL: +86-755-8369-4880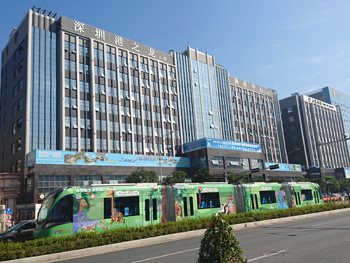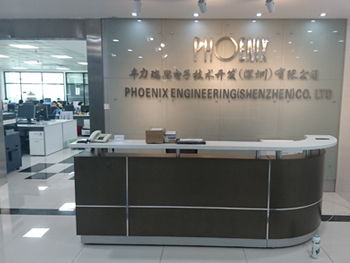 | | |
| --- | --- |
| Establishment | 10/2001 |
| Capital Stock | US$ 1.8 million |
| Number of employees | 50 |
| Main Business | Design, development and test production of electronic acoustic product. Manufacturing management of electronic devices and components |
PHOENIX ENGINEERING(Hong Kong)Limited
Room K, Unit A, 8F, Chuan Yuan Factory Building,
342-344 Kwun Tong Road, Ngau Tau Kok, Kowloon,
Hong Kong
TEL: +852-2418-9320
| | |
| --- | --- |
| Establishment | 07/2001 |
| Capital Stock | HKD 10,000 |
| Main Business | Import and export of electronic acoustic products and components |